Puppies Available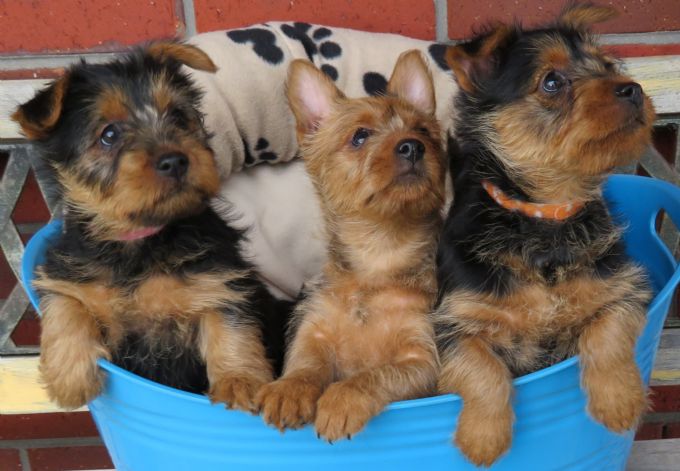 Sorry we have no puppies available at the moment! Our next planned breeding will be in June 2018 with Terraozzi Sheez On Fire "Mango" & Taufield Rebel Digger "Rebel" We are very excited for this litter! If you are interested in going on our waiting list for a puppy from this litter, or any of our future litters, please feel free to call me for a chat!
All our puppies are whelped & raised inside our home.They live in our family room from birth & are exposed to all house noises, are socialised with children, ( our nieces & nephew love playing with the puppies )other dogs, & are loved & treated like one of the family.
All puppies are registered with Dogs Vic, are wormed, vet checked, vaccinated & Microchipped.
All our puppies also go with a puppy pack that includes-
-ANKC Registration Papers
-3 kilo bag of Black Hawk Holistic premium puppy food
- Diet chart & feeding instructions
-Info about the breed & caring for a puppy
-Worming history,Vaccination certicate
- A puppy collar & lead
- A puppy blanket
- Toys & training treats for puppy
​-Shampoo for terrier harsh coats
​-A brush & stripping tools
​-- All packed into a Terraozzi Tote bag
I will also offer you breeder support for the life time of your puppy, & we are happy to look after your pup in an emergency or if you go on holidays. (depending on space at the time )
We also love to keep in contact with our puppy owners & welcome updates & photos.
​We also have a Terraozzi Australian terrier FB group you are welcome to join so you can follow us.
(photo is of Terraozzi Twilights Bella, from our April 2010 Litter)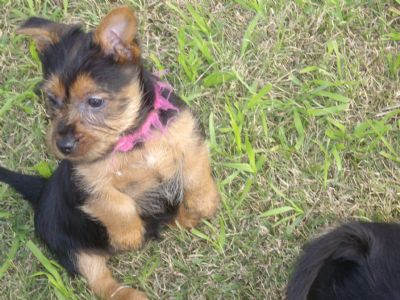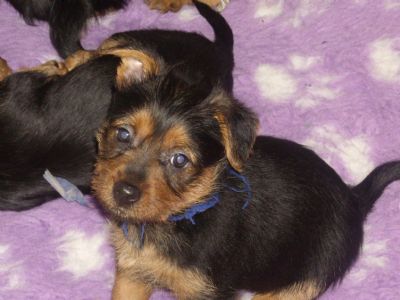 (photo is of Terraozzi Newmoon Eclipse "Kenny" from our April 2010 litter)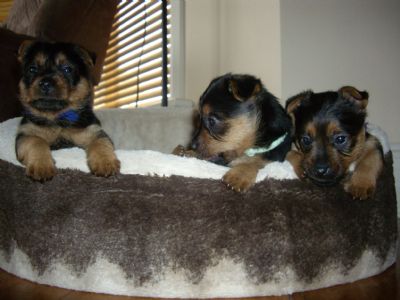 Photo is of puppies at 4 weeks old (from our April 2010 litter)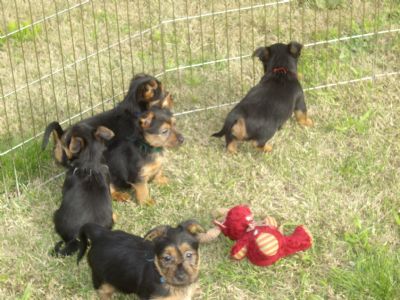 Photo is of puppies at 6 weeks old (April 2010 litter )having some outside fun
(Jasper at front)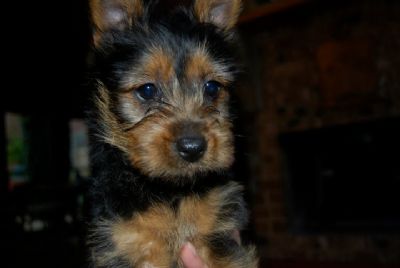 Terraozzi Miss Jillaroo
Misty from April 2011 litter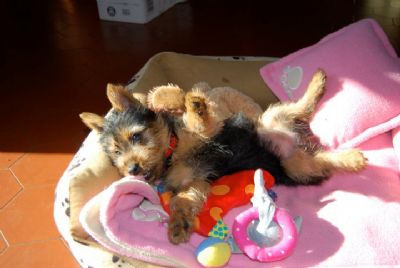 Misty relaxing in her bed 10 weeks old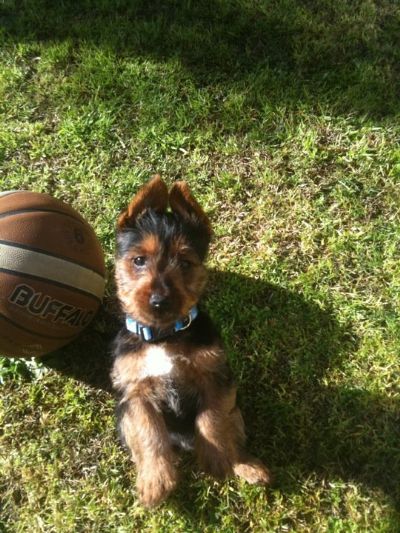 Terraozzi Dinki Di Digger
Jedi 10 weeks old from April 2011 litter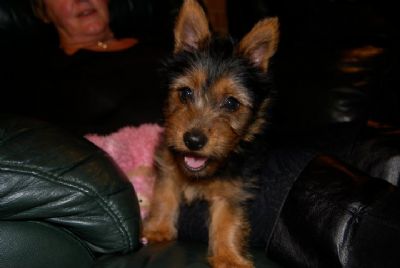 Terraozzi Miss Jillaroo
Misty 10 weeks old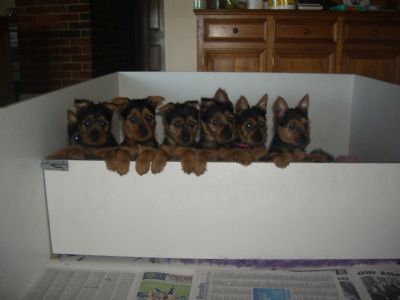 Puppies from 2010 litter
Contact Details
Nicole Korczynski
Wallace, VIC, Australia
Phone : 0353340520
Email :
[email protected]