Ch Aparagon Invincible Spirit
Aust. Ch. Rathian Soldier of Fortune x Rohman Queen of Mayhem =

POLI - Miss Poli Dolly
Poli received her Championship points in 2013 and has a future litter planned with Ch. Alunday Hoodlum ROM. After this litter she will retire early and live the life of a princess which she enjoys. Although, because she LOVES going to the shows so much, she will probably come with me to some of the Ag shows and visit the sideshow alley afterwards!

Poli grunts, snorts and makes all kinds of pig sounds when excited and even when sleeping. She is very fond of riding in the car! Scroll below for more images of Poli.

Poli loves strolls along beaches.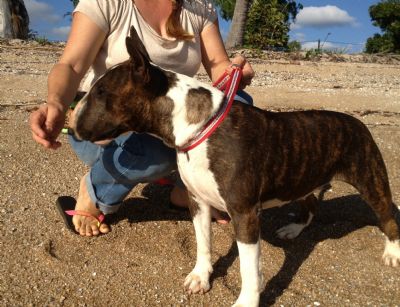 She enjoys going to both the dog shows and the human type (complete with Dagwood Dogs of course). She seems to enjoy the sights, sounds and people who want to pat her!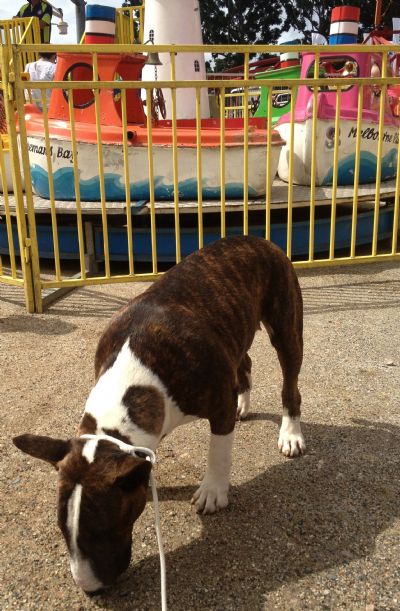 She is willing to meeting other creatures - although she wasn't so sure about getting too close to these giant cows!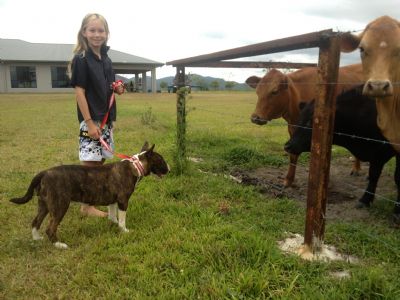 This particular day Poli had a win at an All Breeds Ag Champ Show - afterwards she (and a number of her 4 legged friends) were allowed entry into the carnival show with all the action, smells and the people to scrounge pats from!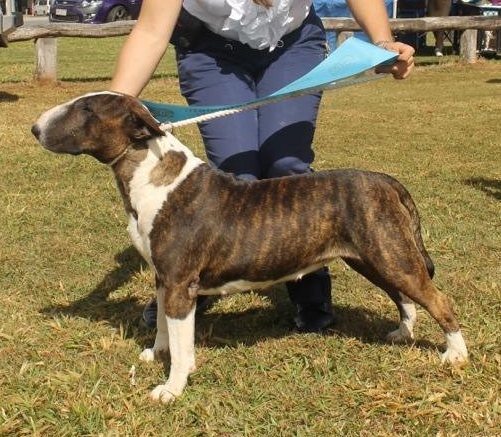 Poli loves Georgie - at 9 weeks old he can be quite fun to be around!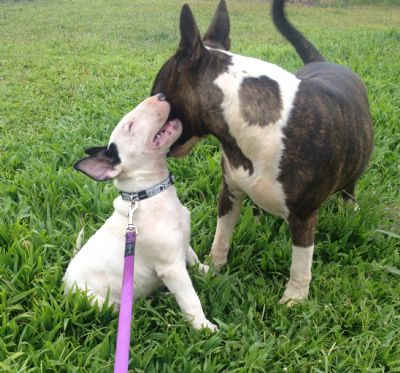 Poli and Rebecca waiting for their baby chinno - Poli has hers in a saucer of course!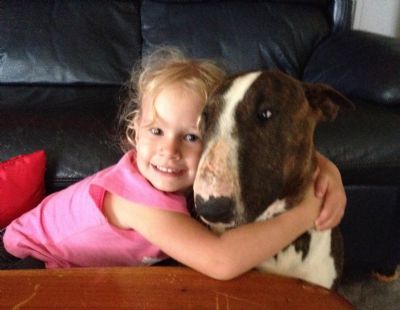 Poli and Melinda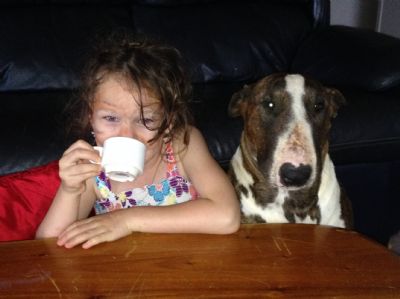 RIP Poli
An accident has taken Poli from us on 18/11/2014
Poli will be missed but very fondly remembered!

Contact Details
Amanda Matthews
Innisfail, QLD, Australia
Phone : 0438616337
Email :
[email protected]