Poison Ivy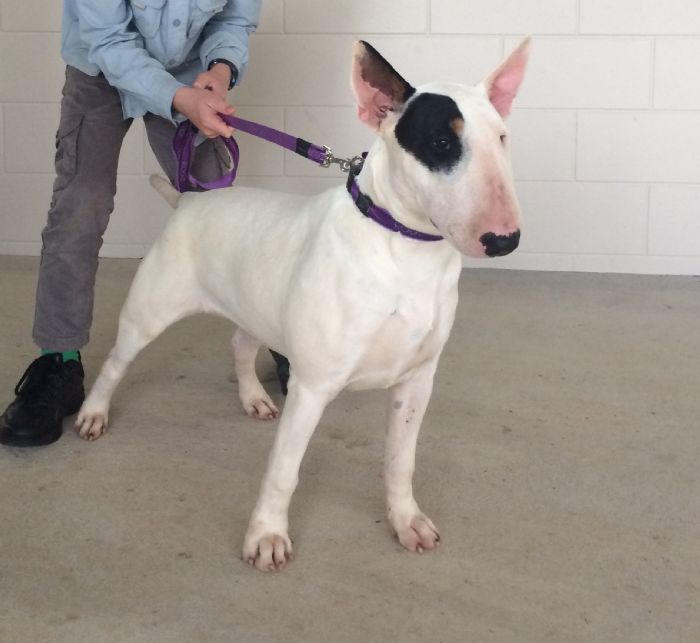 Introducing my little super villain: POISON IVY.
BORN: Sept. 2014 (15mths)

Ivy is currently seeking a vacant position in a family for a little sister/fur daughter. She has experience at being a sister as she currently lives with two! But... she has decided she wants to be a single child with all the love and devotion to herself! She refuses to share with her sister at all times anymore. She really just wants to be near humans as much as possible. When you're inside, she prefers to be inside with you. If you're hanging out the washing, she will keep you company and loves it if you dribble the ball around a little or throw it for her to chase around. If you are weeding, she will just sniff about with you or rest under a tree and inspect your efforts. Need a late night snack? She will tag along. Want your lap kept warm whilst watching TV? Sure, she will be in that or right there at your feet! In fact, she will hang out together with you as often as you allow! After all, a little shadow is meant to be constantly attached right? Poison must be allowed inside the house – being left outside separate to her people would make her heart heavy.

If there are any children in the new home, she would probably be okay but she has never had human sisters or brothers before. She has been to school with kids of about grade 4 and loved it! They'll need to be old enough to play with of course - you know throw the ball, take her to puppy training and take her for walks on lead. A home with a loving couple and no other pets would be her idea of perfection. Because she would like to remain human-focused, she doesn't need or want another dog, cat, chicken or cow in this new home, so Poison would be best suited as an only fur child.

She has not visited dog parks - she has grown up in the country. A walk along a quiet road lined with cows and horse paddocks are perfect places to walk. And boy oh boy she walks splendidly on a lead. She has never ever escaped from home (has it too good here you see!). Poison Ivy has been raised on bones and raw food. That processed stuff isn't what she has ever had to squeeze down her neck so a top diet would have to be maintained.

She is microchipped and from very nice blood lines indeed. But... Ivy wants to go to a pet home not to be bred from. I was going to show her as a fine little show girl in 2016 but unless you plan to show her, I would simply like to see fixed and for her to enjoy being a companion more than anything.
If you think Poison Ivy may fit splendidly into your lifestyle, the adoption fee is $1500
I will want to have a chat to you to get to know you better and ensure her welfare is going to be maintained. I always welcome future updates from my fur babies as it pleases me to see them situations that they love.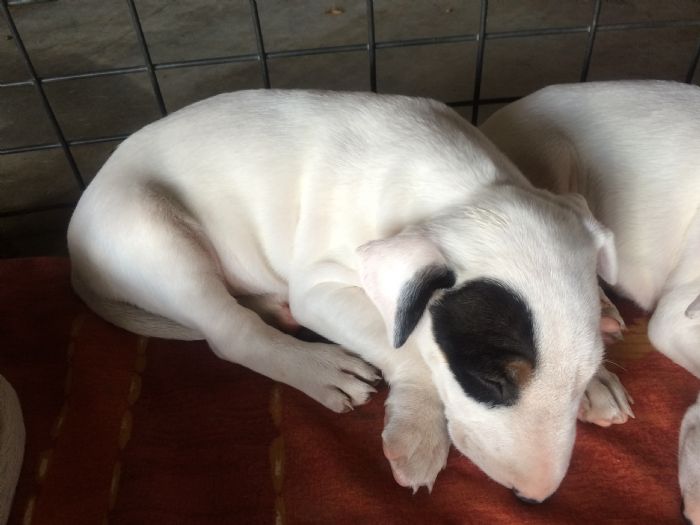 As a puppy approx 6 weeks.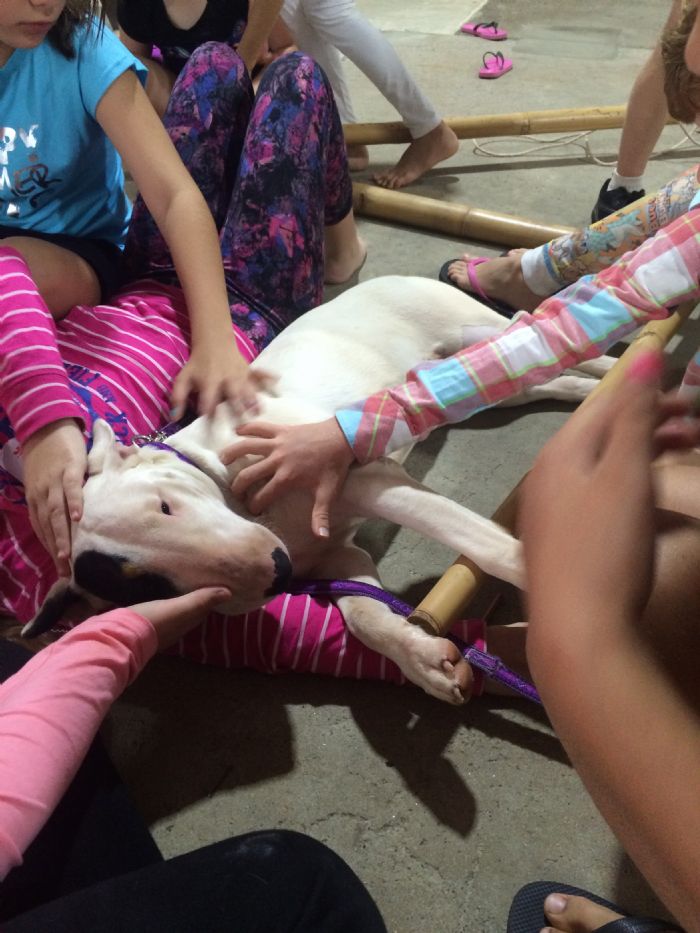 When Poison Ivy went to school she had a fine time!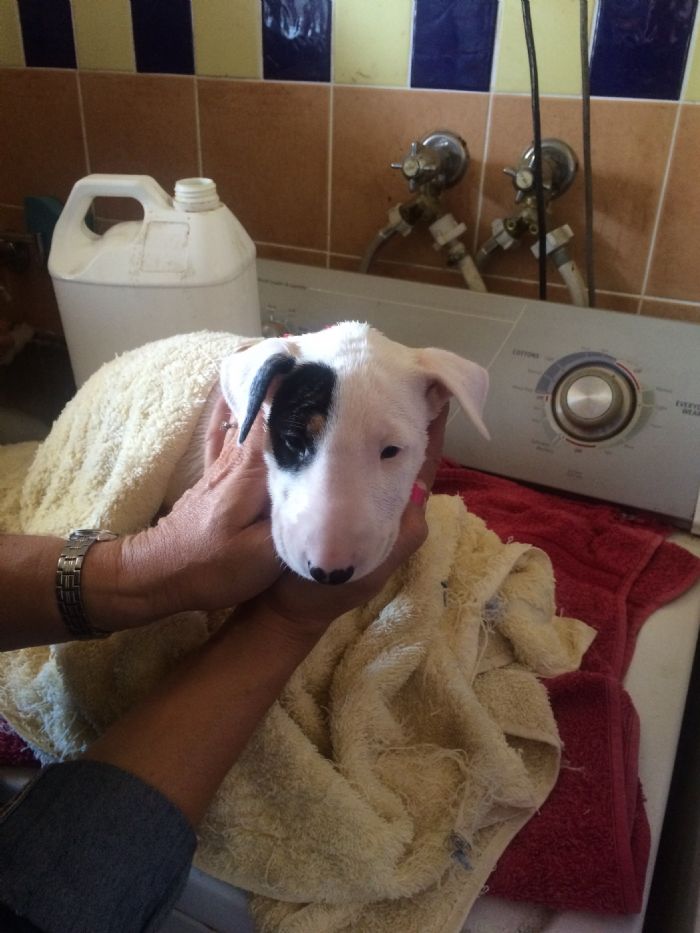 Bath time as a 6 week old
Contact Details
Amanda Matthews
Innisfail, QLD, Australia
Phone : 0438616337
Email :
[email protected]