Shelby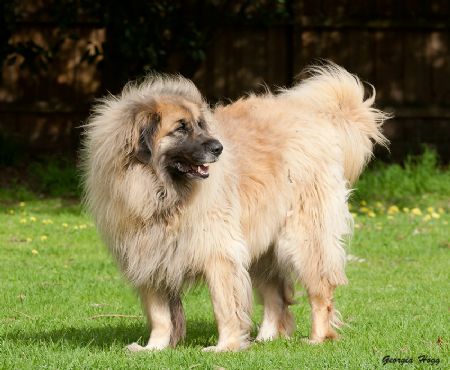 11th May 2006 to 4th July 2014 (8 Years & 2months) ....Taken far too soon.
Sleep peacefully darling girl. You will always be here with us in our hearts. xx
YOU WERE HERE
As I sit in those moments of quiet,
When sadness invades me,
I know that yesterday,
You were here.

Now you are away from us,
Not knowing your future,
Or when you'll come home, but yesterday,
You were here.

It has now been a week,
A week since you last were in the house,
An entire week since we carried you away,
To the place where we did not know your future,
But just last week,
You were here.

Another day passes;
a week ago, you were still with us,
In daily reports from the clinic,
They did not know your future,
But we could still hope, and,
You were here.

More days pass,;
A week ago you left us,
Your head cradled in our hands,
Your spirit gracefully moving upward,
But for a few hours of that day,
You were here.

Sadness invades again,
As I know that once those hours pass,
I can no longer look back,
Over the span of a familiar week's time,
To find that comforting point when,
You were here.

More time will pass;
Sadness will not so much invade as menace,
And I will mark the days,
Saying things like,
"last month, last summer, last Halloween, last year,"
You were here.

I dread that day,
One year from now,
That first marking of the time,
That your body was no longer with us;
Though we will never forget you,
Your tangible memory fades,
The feel of your fur, your head, your back, your weight against us,
The smell and sounds of you when,
You were here.

The emptiness is beginning to fade,
To change into another reality,
One with you still playing a part,
But a role of ethereal presence rather than physical comfort we crave;
Your memory, your spirit, your essence and counsel,
Dwell with us, but this feeling is not the same as when,
You were here.


Author: Jenine Stanley
Copyright (c) Jenine Stanley, 1999
Shelby was the third 'baby' of the family. I had long admired her beautiful Mum 'Tarni' (Australian Champion Hochspitz Taltarni) and I am very fortunate to have formed a close and valued friendship with her human family. When Megs made the decision to breed Tarni I was one of the first to come knocking and express my desire for a pup from her gorgeous girl.
We were all blessed when Tarni produced a wonderful litter of 5 pups on 11th May 2006. Sadly one little girl didn't make it, but Shelby, her sisters & only brother Bart thrived and matured into beautiful, extremely loving and devoted Leos.
We can't thank Megs & Stu enough for their incredible generosity for gifting Shelby to us and letting her join our Leo family. Shelby was only with us for 8 years but what a treasure those 8 years were - filled with irreplaceable memories of our happy, happy girl with the huge fluffy, waggy tail. We absolutely adored her and miss her terribly.
Contact Details
Graham & Lyndsay Clarke
South East Region, VIC, Australia
Email :
[email protected]