Saffy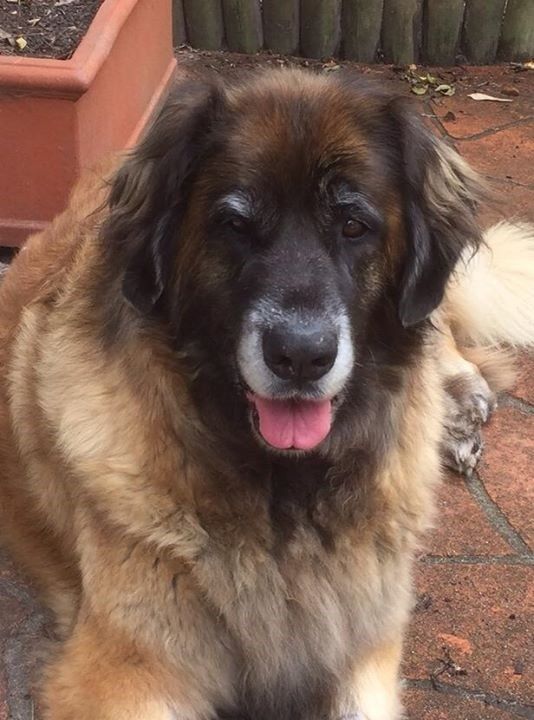 Saffy
1st September 2005 to 7th May 2015
Passed away at home, in our loving embrace - aged 9 years & 8 months.
We love you more than you will ever know. Thank you for enriching our lives with your love, devotion and loyalty. You were a once in a lifetime dog darling Saffy. A part of our hearts died the day we said our goodbyes to you.
Sleep peacefully sweet girl xx
'It came to me that every time I lose a dog
they take a little piece of my heart with them,
and every new dog who comes into my life gifts
me with a piece of their heart. If I live long
enough, all of the components of my heart will
be dog and I will become as generous and as
loving as they are.'

- Anonymous -​
Saffy was lovingly bred by Fran Baars (Skyewood Leonbergers NZ) in partnership with Charlotte Hviid (Leonz Leonbergers NZ). I am so, so grateful to Fran & Charlotte for sending Saffy to Australia and entrusting her to my care. Saffy was just a delight & was my beloved & adored companion. She also held a very special place in the heart of my husband Graham - Saffy decided that she was 'his special girl' from very early on - he didn't argue & they shared a wonderful, loving bond.
Saffy was born on 1st September 2005 and arrived in Australia at the beginning of November 2005, aged nine weeks.
A very affectionate girl with those she loved & one of the most loyal dogs I have shared this journey of life with. She was very intelligent, a little cheeky at times but extremely devoted & protective of her family (both 2 legged and 4 legged).
Saffy was successfully health tested for breeding purposes & she produced a beautiful litter of 10 pups on Friday the 13th November 2009. That was Saffy's first & only litter. You can read more about that litter on the 'Zorro' page.
​​We miss Saffy so much - her daughter Gracie was so like her - that was very difficult for us through the grieving process but now we see it as the gift it really was. Saffy lives on through her beautiful children and grand-children. xx
Contact Details
Graham & Lyndsay Clarke
South East Region, VIC, Australia
Email :
[email protected]