Maternity ward 2014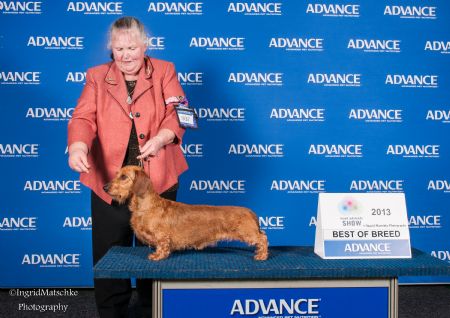 GRAND CHAMPION WITCHWOOD DARK SIDE OF THE MOON .
Abby to her friends, became a mum on the 4th September 2014, this was a very special litter for me, and had much planning, and bringing in her boy friend from New Zealand he is CH WESTIRE WIRED FOR MISCHIEF AT WITCHWOOD (impnz) and goes back to my old lines and mixes with my new. She had 8 puppies, with two being red.
After sorting and running on to make sure I have hopefully picked the right ones, I now have 2 puppies for sale, one is the red dog, who is a very nice boy but has a longer coat, could be interested in letting him go to a show home if its the right one, the little girls is wild boar and also quite nice.
I am putting up pics on this page that will show Abby from before birth to her first pup to the pups growing up.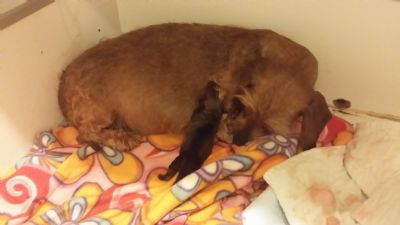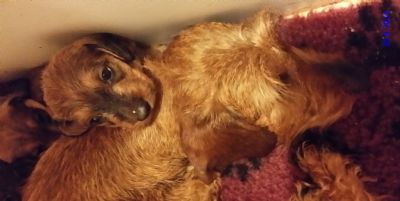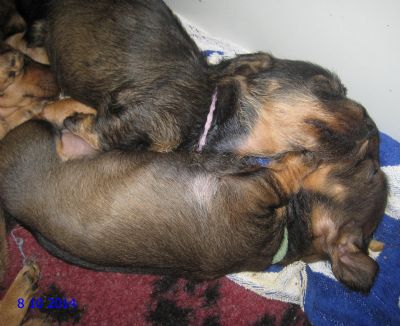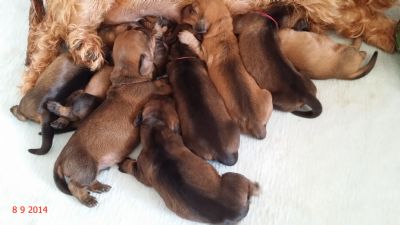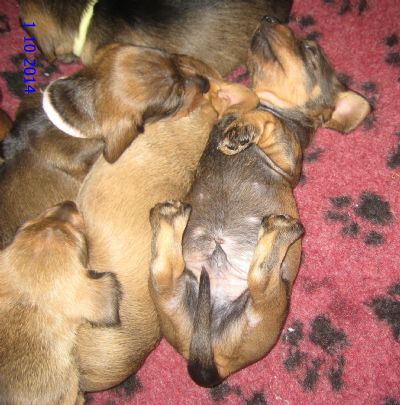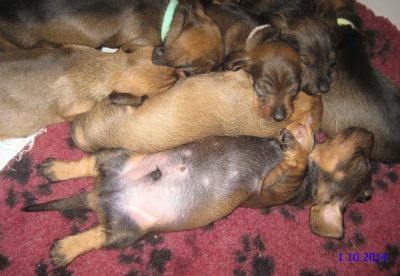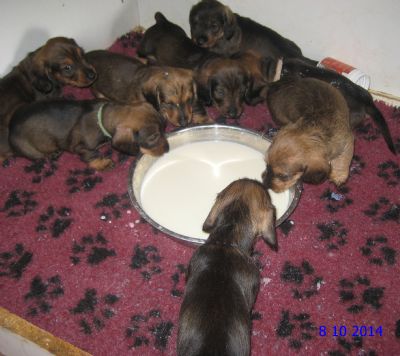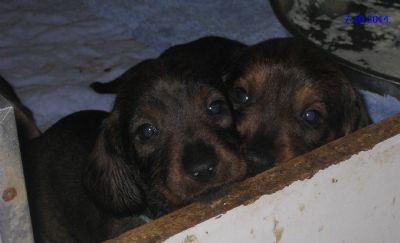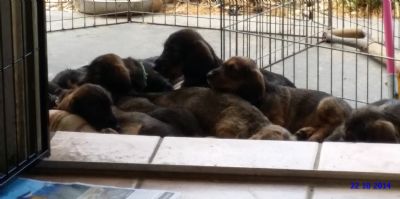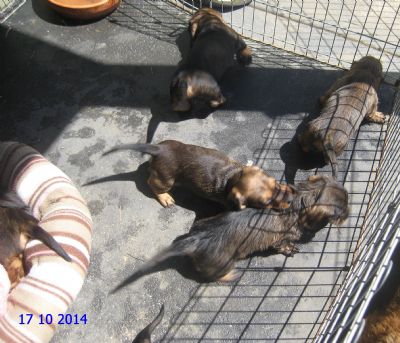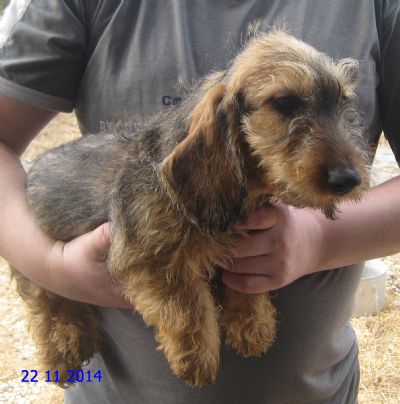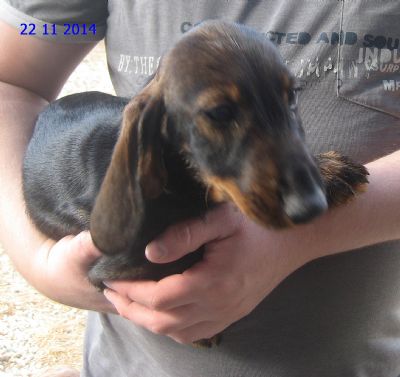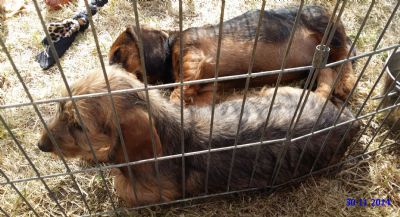 Contact Details
Margaret Willox-Jones
Torquay, VIC, Australia
Phone : (03)52614825
Email :
[email protected]