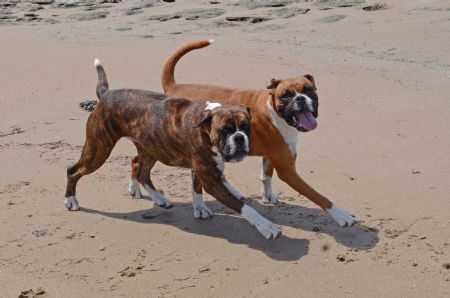 Welcome to Ozstralis Boxer Kennels
We are a small kennel with over 30 years experience in the breed.
We breed only for the betterment of the breed.
Our dogs are formost our family, we show on occasion and do obedience training with them.
Please note, we operate my Naturopathy / remedial massage / bowen therapy clinic Body Balance Therapies from home. My answering machine will announce this. You will not have dialed a wrong number :).
Contact Details
Elisabeth Cannell
Acacia Hills, TAS, Australia
Phone : (03) 6427 3162
Email :
[email protected]
20701 Visitors