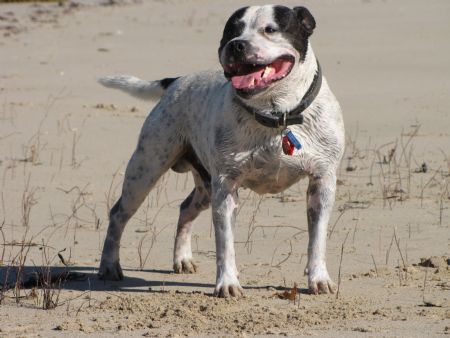 Welcome to the home of Keltrice Staffords we are proud to raise our dogs in a family environment with occasional showing. All our dogs are health tested clear for L2 HGA and HC with upmost importance placed on health and temperament.
Our first introduction to Staffords was in 2001 with our boy Moe it was not long after in 2002 that I entered the show ring for the first time as a complete beginner, I have been hooked ever since! I have shown on and off since then and with the birth of our daughter in 2009 and son in 2012 we are once again taking a break from the ring. I hope to sneak out now and again for the odd local or specialty show.
I hope you enjoy our dogs as much as we do!
Contact Details
Kim Senior
Wanneroo, WA, Australia
Phone : 0429481824
Email :
[email protected]
18793 Visitors