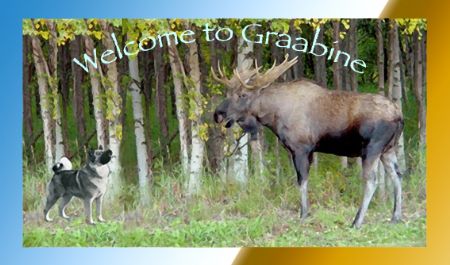 Welcome to Graabine Elkhounds we have been in love with the breed since 1978
W
elcome to the home of Graabine Elkhounds ... where our motto is "Quality without Compromise". All of our Elkhounds are lovingly born and raised in the home and are family members, first and foremost. The focus at Graabine is raising Elkhounds with outstanding temperaments because this, above all else, is what will make an Graabine Elkhound a beloved member of your family.
We have been members of the Norwegian Elkhound Club of NSW and South Australia which no longer exists, Dogs NSW and we adhere to the Breeders Code of Ethics. Graabine Elkhounds is located in Jindera , NSW Australia. Gabor was president of the Elkhound club for seven years.
We hope you enjoy your visit to our "virtual" home. We suggest you begin with our "About us" section to find out more about our history. 
Contact Details
Gabor & Megan Markotany
Jindera, NSW
Phone : 02 60263564
Email :
[email protected]
14292 Visitors